Bathroom is a dangerous place for the elderly and disabled.
More than 80% of falls occur in the bathroom, resulting in bruises, bone fracture, head and spinal cord injuries.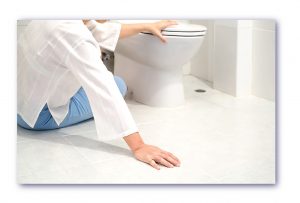 SmartPro Safety Flooring combines non-slip and impact-absorbing design, serious injuries due to falls are greatly reduced.
Unique design of SmartPro
Made of environmentally friendly and durable materials, anti-slip and comfortable surface.

Internal shock-absorbing structure can reduce impact force during falls by up to 80%.

Fit for use in wet and slippery environments like bathrooms and toilets, quick draining.

Easy to install, clean and maintain

Suitable for home and nursing homes, support many rolling loads.
High-efficiency shock-absorbing material