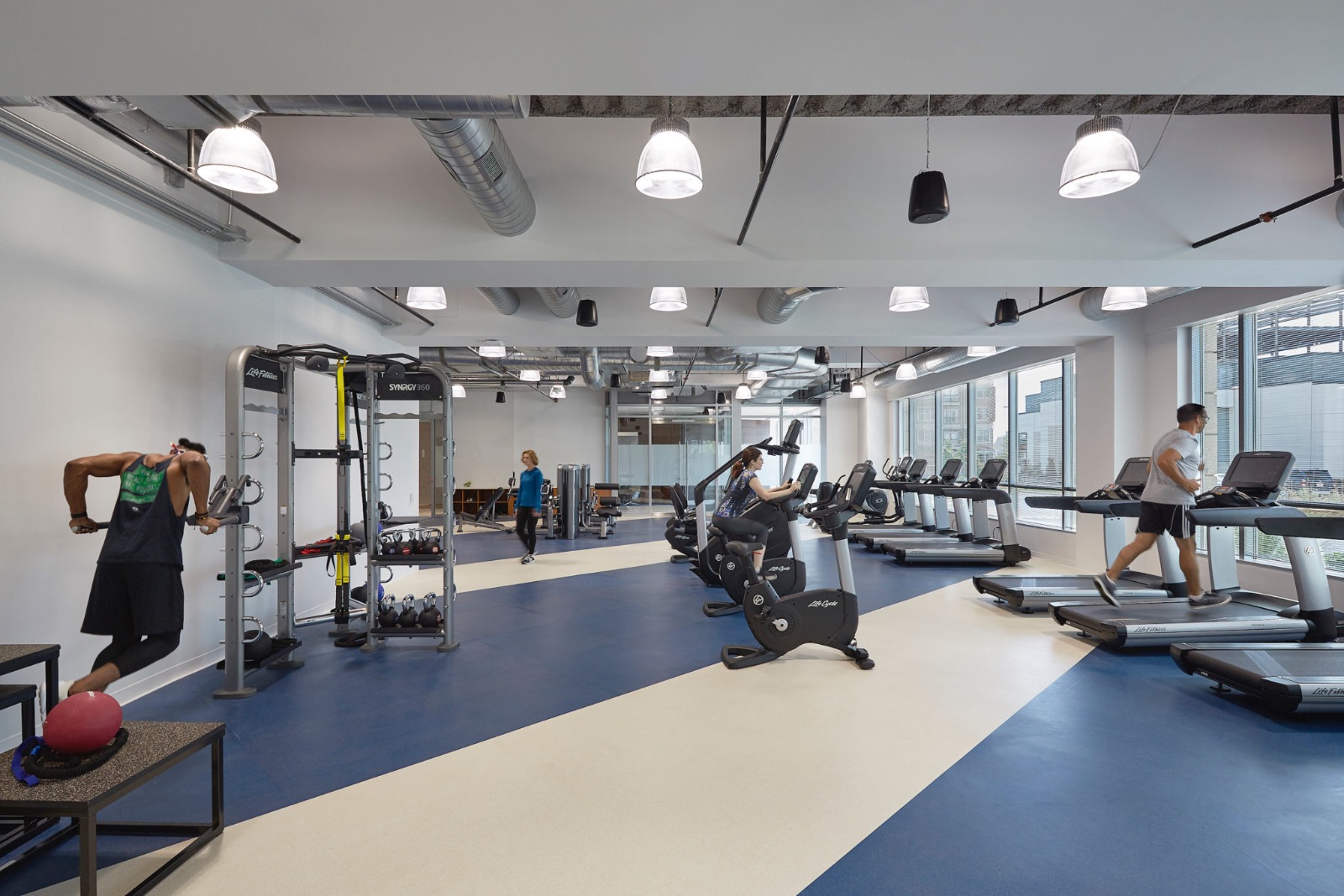 -Rubber Flooring in Gym Room
If you are building a commercial gym, the most important thing to get right from the beginning is the flooring. Good gym floors should meet the following requirements:
Protect your floor from damage from heavy equipment and dropped weights

Get extra traction so you don't slip

Absorb shock for high impact training

Provide padding between the floor and the body and help cushion joints

Help reduce noise and vibrations

Quick to clean and maintain
Popular choice for gym floor
Rubber flooring is a popular choice for gym floor. It is strong, tough, durable and has an easy-to-clean surface. It is also a kind of resilient flooring that is capable of returning to its original shape after compression. It comes in a wide selection of colors, patterns and textures.
Rubber tiles are easy to install, but the seams can lead to issues with moisture.  Sheet rubber comes in roll form. It is more difficult to install. But it has fewer seams and a definite advantage in damp locations. In terms of thickness, 6 mm to 8 mm are ideal choices to absorb impact and minimize floor damage while providing cushioning for a wide range of exercises.