Infrared Bed-exit Detector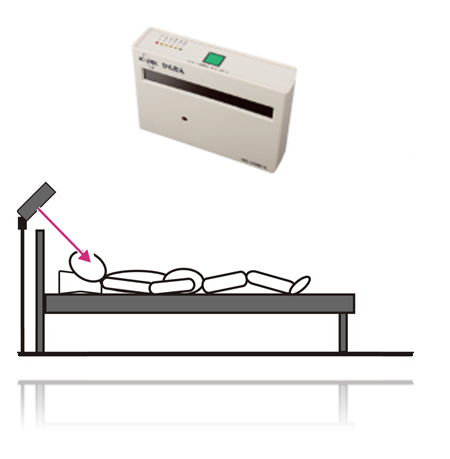 Innovative Design from Japan
Use two types of infrared sensors
– Human motion sensor
– Distance detection sensor
 Three infrared beams will detect the body movement and position of the user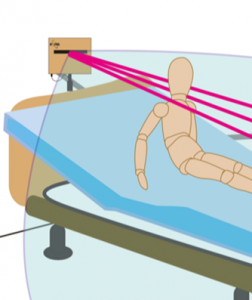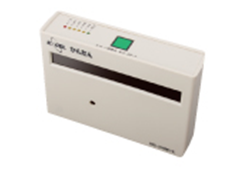 1.  When the user is trying to get up but still in the bed, the detector will trigger the alarm because of the potential hazard.
2.  The detector is compact and lightweight, could be easily moved from one room to another room.
3.  The detector is easy to use, and the three operation modes could meet the needs of different users.
Comparison with Bed-exit Pad

Operation Mode A
For users who are physically stronger, but have hazards to leave the bed alone

When the user is trying to get up, the alarm will be triggered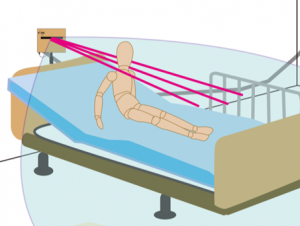 Operation Mode B
For users who are physically weaker

When the user has moved to some dangerous positions, the alarm will be triggered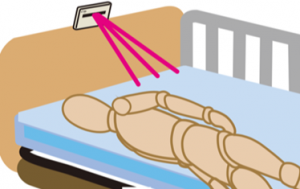 Operation  Mode C
For users who have wandering behavior

When the user has left the bed but does not return after a pre-set time frame, the alarm will be triggered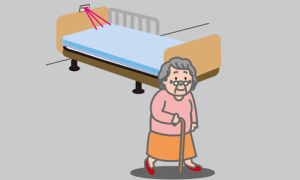 The alarm could be connected to the existing nursing call system
LoRa – Long range RF wireless technology
New generation of RF technology
Long distance (≈400m)

Anti-interference

920MHz (Exempted from licensing HKCA 1035)

Suitable to use in nursing home environment

Can be used with a mobile receiver