Zandur is a flooring company based in the USA, specialized in rubber and cork flooring. There are three major product lines:
Praxis | Solid Cork Tile  
– Natural cork tile made from 96% recycled cork
Flex | Solid Rubber Tile
– Rubber flooring tile for design and performance
Sustain | Cork Rubber Tile
– Green rubber flooring tile with 65% renewable cork
Praxis | Solid Cork Tile
Designed specifically for commercial use, Zandur cork is suitable in applications where durability, ease of maintenance and acoustical attenuation are required. Typical applications include libraries, churches, lobbies, offices as well as hospitality and healthcare segments. Zandur cork tile is the ultimate in commercial flooring – durable, easy to maintain, quiet and made from 96% recycled cork. Highest Density in the industry.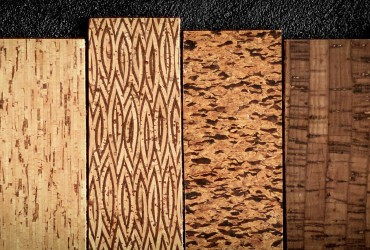 Sustainable
Composed of solid cork, no fillers
Superior foot comfort and acoustical
performance
Excellent slip resistance
Low – VOC
Low life cycle cost
Durable & Easy to Maintain
Will not shrink over time
Custom Features:
Variety of tiles sizes
Unfinished or wax finished
Ability to replicate virtually any pattern
Dimension & Thickness:
12" x 36" x 3/16" Standard
12" x 24" x 3/16" Standard
Flex | Solid Rubber
Flex is offered in a collection of 24 neutrals and vibrant colors, all stocked in 1m x 1m x 3.5mm tiles. Flex is perfect for any application where design and performance are paramount. With product thickness available in 3.5mm, 6.0mm and 9.0mm, it can be specified for all levels of use and traffic.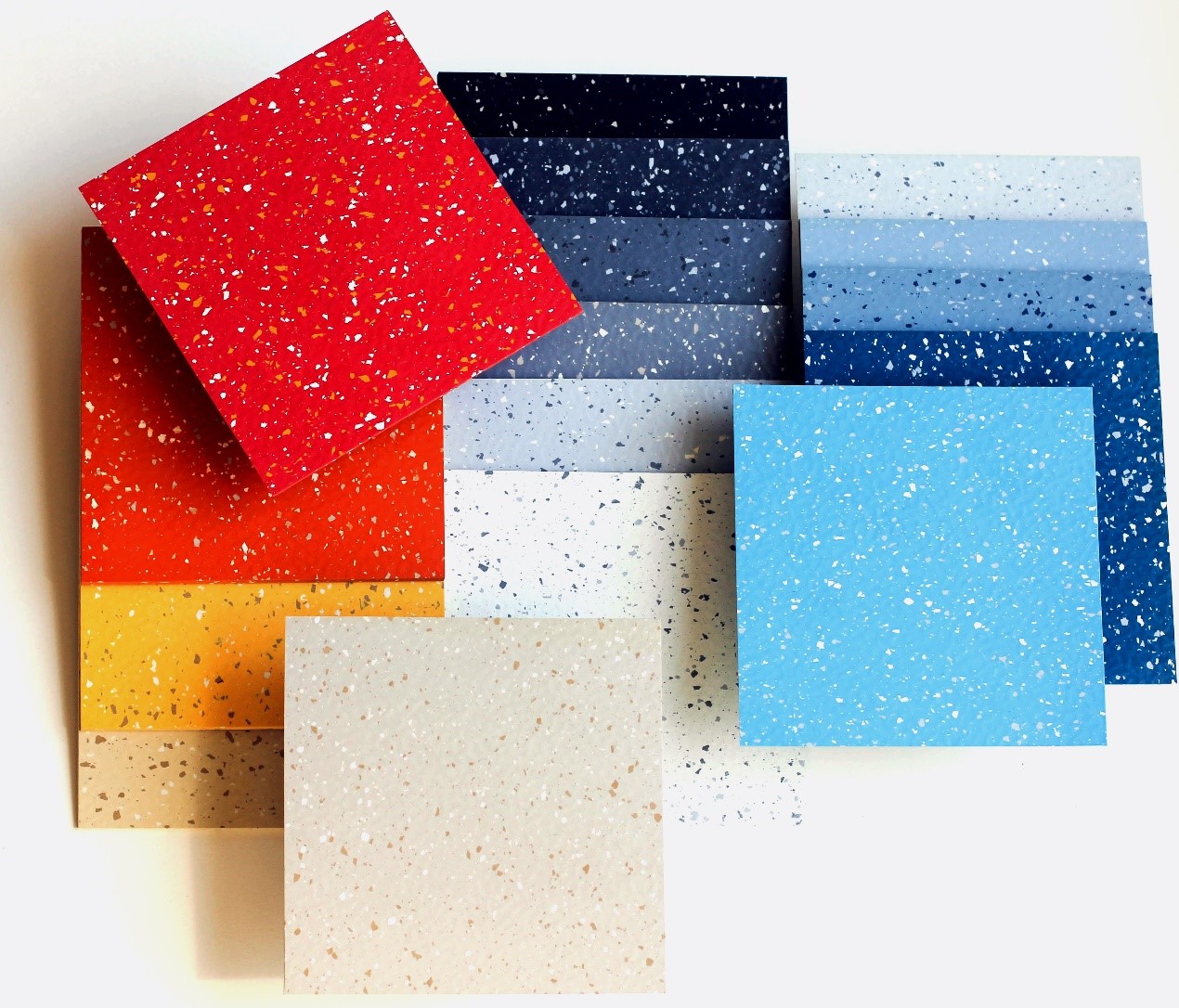 Composed of 100% vulcanized rubber
Meets ADA, OSHA, and UL recommendations for slip resistance
Lower life-cycle cost than other rubber flooring
100% Recyclable material
Durable & Easy to Maintain
Can withstand heavy rolling and point loads
Excellent stain and indentation resistance
10-year wear through warranty
Size:
39.4″ x 39.4″ Standard Square
38.4″ x 38.4″ Pattern Square
19.2″ x 19.2″ Small Square
19.2″ x 38.4″ Large Plank
9.6″ x 38.4″ Mini Plank
Thickness:
SPORT PRODUCTS:
6.0mm
Thick Material
Ideal for heavy use in gyms and physical therapy rooms
9.0mm
Ultra-thick Material
Superior performance in extreme, high impact fitness areas. Skate & Spike resistant version available for use areas such as ice arenas and locker rooms.
Shock resistant and skate safe
Custom Features:
Skate and Spike resistance
Custom base colors available
Add up to two additional color flecks to any standard color
Sustain |

Cork Rubber

Tile

Zandur's True Green cork rubber flooring, Sustain, is composed of 65% recycled and renewable material. Available in 36 standard colors ranging from cool and warm neutrals to vibrant primaries to suit any design scheme. Sustain offers best-in-class slip resistance and exceeds ADA recommendations.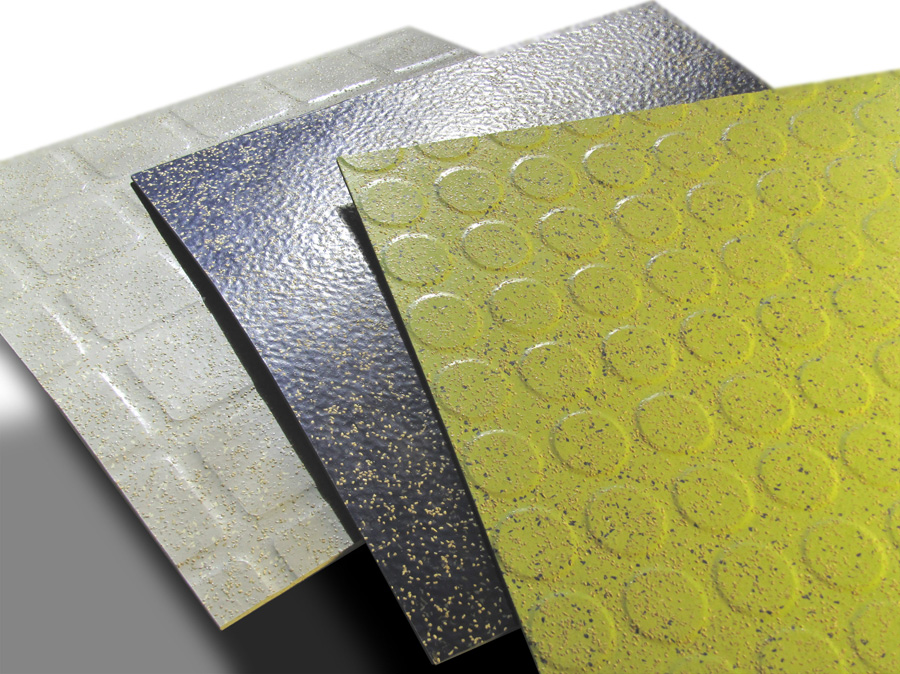 Sustainable, made with over 65% recycled and renewable cork
Best in Class slip resistance, comfort and sound reduction
Durable and Easy to Maintain
Warranted for 10 years against wear through – even in heavy traffic commercial applications
Cork is permanently fused into the product during vulcanization process.
Easy to maintain without the use of finishes or waxes.
Size:
38.4″ x 38.4″ Standard Square
38″ x 38″ Pattern Square
19″ x 19″ Small Square
19″ x 38″ Large Plank
9.5″ x 38″ Mini Plank
Thickness:
2.5mm
6.0mm (Sport)
9.0mm (Sport)
Custom Features:
Base and fleck color
Sport products
Oversea Job Reference