Home Caring and Monitoring System : 
24 Hours Nursing Care
Imported from Japan, this Home Caring and Monitoring System can provide 24 hours nursing care for your elderly family member. It is made up of four inter-connecting units: Wireless Camera, Video Display, Wireless Bed-exit Pad and Floor Mat.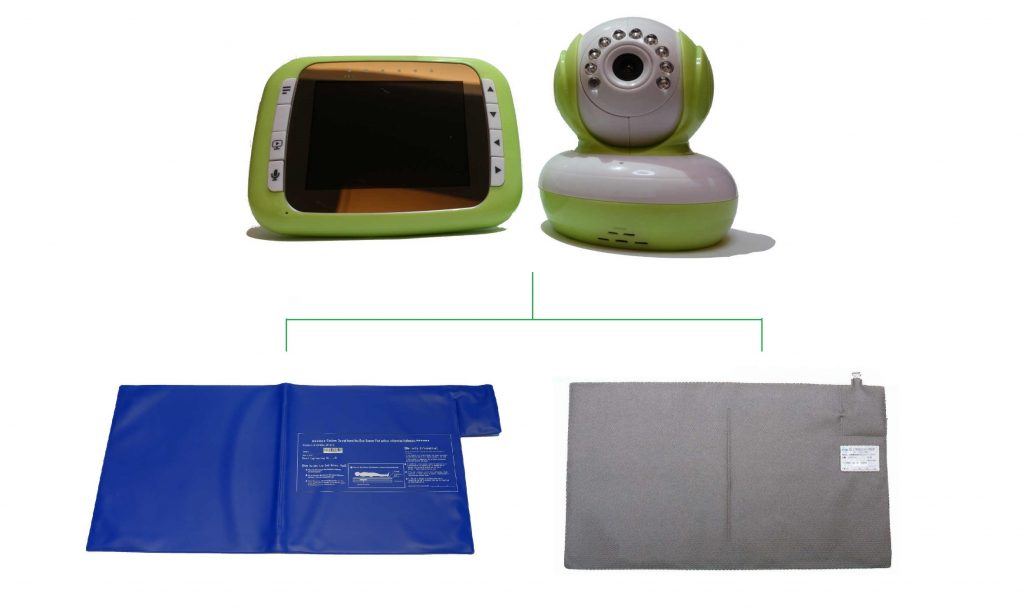 Key Benefits :
1. Reduce the risk of falling
It is for users who are at risk of falling beside the bed.  Most of the falls take place at night, which can lead to serious accidents.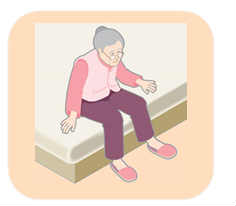 Traditional bed-exit pad and floor mat makes alarm noise in the user's room, which can upset the user and all familly members.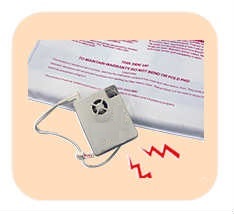 Wireless bed-exit pad and floor mat will send the alarm directly to the carer and minimise the nuisance.
2. Relieve the pressure on the carer
Once the alarm is triggered, the carer does not need to rush to the room. Instead, the carer can talk to the user and see what happened through the display unit.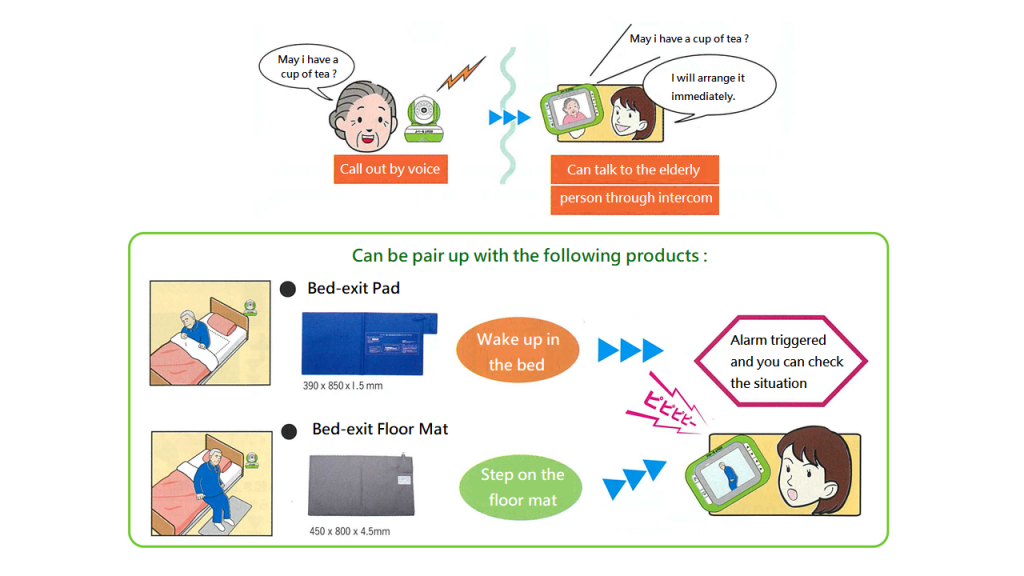 Product Features :
The wireless camera is not an IP camera, which can be an open door for cyber attack and infringement of privacy.

The carer can take the small display unit to any convenient location in home.

The bed-exit pad and floor mat are wireless.

The camera and display unit have build-in microphone and speaker for intercom.

The tranmission distance can be up to 100 meters

The camera has night vision ad the display unit has a temperature sensor.